All round top fella Jake over at Cadian Shock has been cracking on with his community library sharing type plan, and I was lucky enough to grab his copy of Baneblade by Guy Hayley. Having recently finished the book, which is chock a block full of tanks, orks and general grim dark fighty fightiness it is time to pass it on.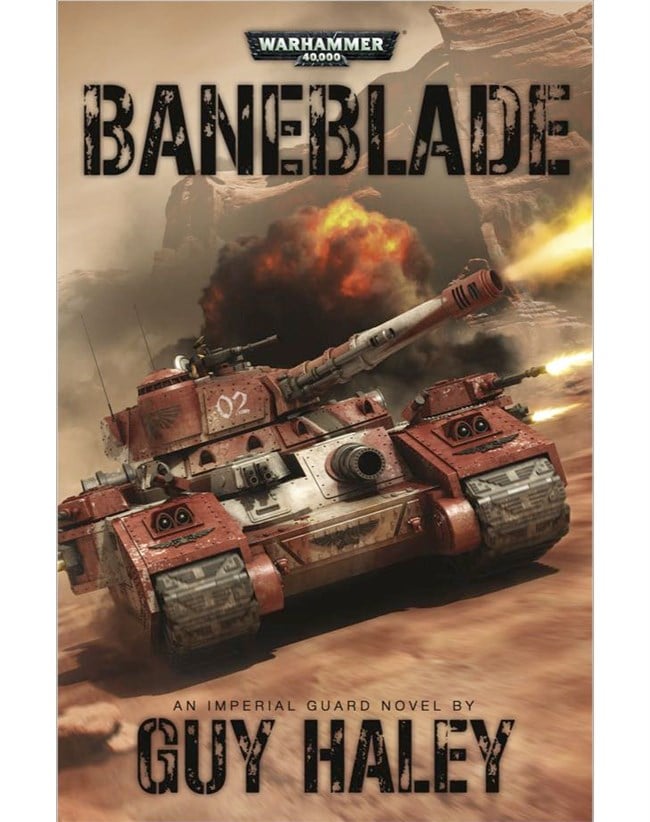 So that is correct, dear reader, you could be the proud recipient of this cracking read. I have copied and pasted the rules that Jake came up with and added them below, since they seem like a reasonable set of guidelines...
Rules for Baneblade book giveaway
I'll send to the UK for free.

I'll send abroad but not for free, the receiver should cover the costs using PayPal.

Once you've done with a book write your name in the front pages, plus any little story regarding how you came about getting the book.

Once you're done with a book and written in it give it away for free and the cycle continues. This is the whole point, to keep them moving all over the world?

I'll put a link to this page in the front pages of each book too so future owners know what's going on.

Only one book per person ever.

If you want to do the same with your books please do, but I'm not responsible for that process.

If you can't get along with all of the above press the X in the top corner of your browser. Bye bye.
Comment below if you want a free book and the above bits are ok.